Contributed by Carroll Pearsall
Send comments and thanks to: Carroll Pearsall

The Sparkman Family of Rocky Point, NC

6. Family picture of Charles Nixon Sparkman (b 1846 Onslo Co-1933), son of Willis Dixon Nixon and Zilpha King aka widow of Thomas Ennertt. Charles Nixon Sparkman md on 4 Nov 1875 at the home of Daivd J. Nixon, Ella Vance Nixon (1859-1935), dau of David James Nixon and Mary Catherine Shepherd. I can not identify all any of the children in the picture.

Closeup of faces of Sparkman Family.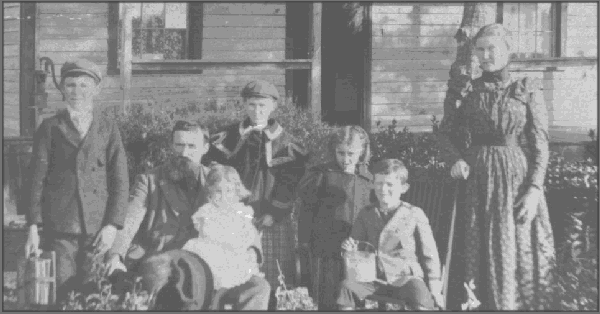 © Stephen Carroll Pearsall 1997