Contributed by Stephen Carroll Pearsall
Send comments and thanks to: Stephen Pearsall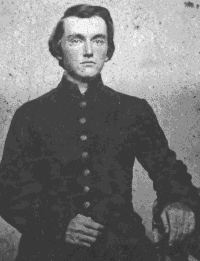 Captain Edward Hall Armstrong
3. Edward Hall Armstrong - Letters from Men of the Armstrong Family Edward wrote most of the letters published here from the War Between the States.
Obituary of Edward Hall Armstrong Died 7 June 1864 during the War Between the States.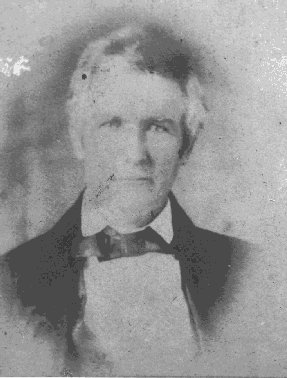 Thomas James Armstrong, Sr.
The Armstrong Family A narritave written by Thomas James Armstrong who was born in April 1813, and transcribed by Stephen Carroll Pearsall. Very interesting for Duplin and New Hanover researchers.
4. Thomas James Armstrong, Sr (1813-1877), son of Edward Armstrong and Mary Shuffield, md on 5 Oct 1835 at South Washington (Watha), NC; Martha Ann Wilson (1820-1858), daughter of Alexander Wilson and Mary Portevant. He md 2nd on 23 Jun 1959 at Wilmington, NC; Marthan Jane Freeman (d1865), daughter of John Freeman and Sarah Horton. He md 3rd, 22 Nov 1865 (lic New Hanover Co, NC), Mrs. Hulda Murray Moore (d 1 Oct 1872), dau of Hosea Murray and Rhoda Murray. She was the widow of George I. Moore. Thomas James Armstrong, Sr., md 4th Alice Bordeaux (1854-1908) on 18 Nov 1872 at Rocky Point, NC, dau of Richard Miller Bordeaux and his 2nd wife Mary A. Saul. After his death Alice Bordeaux Armstrong married as her second husband at the residence of her Mother in Rocky Point on 25 Nov 1879, S. J. Herring. As her 3rd husband, Alice Bordeaux Armstrong Herring md on 21 Nov 1893, at Rocky Point, NC, Robert L. Spell of Sampson Co, NC.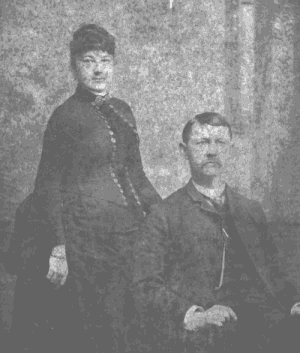 Sarah Isabella Armstrong
with her husband ----- Holt 5. Sarah Isabella Armstrong (1860-1887), daughter of Thomas James Armstrong, Sr and Martha Jane Freeman married a Holt.

© Stephen Carroll Pearsall 1997